There's nothing better received during breakfast than our Wild Maine Blueberry Muffins. I've tried lots of different recipes over the years, but this has been our "go to" recipe from the beginning.
Obviously, you have to start with some wild Maine blueberries!
The growing season for wild blueberries is short here in Maine and 90% of those harvested berries are flash frozen for later sale. We purchase frozen organic blueberries from Blue Barrens Farm located in Cherryfield, ME. You can most likely find frozen Maine blueberries in your local supermarket by Wyman or other distributor. Frozen blueberries are also easier to bake with than fresh. We find some brands turn your muffins (and fingers!) blue but we don't find that happens with the organic blueberries.
We use frozen blueberries for our famous blueberry pancakes as well.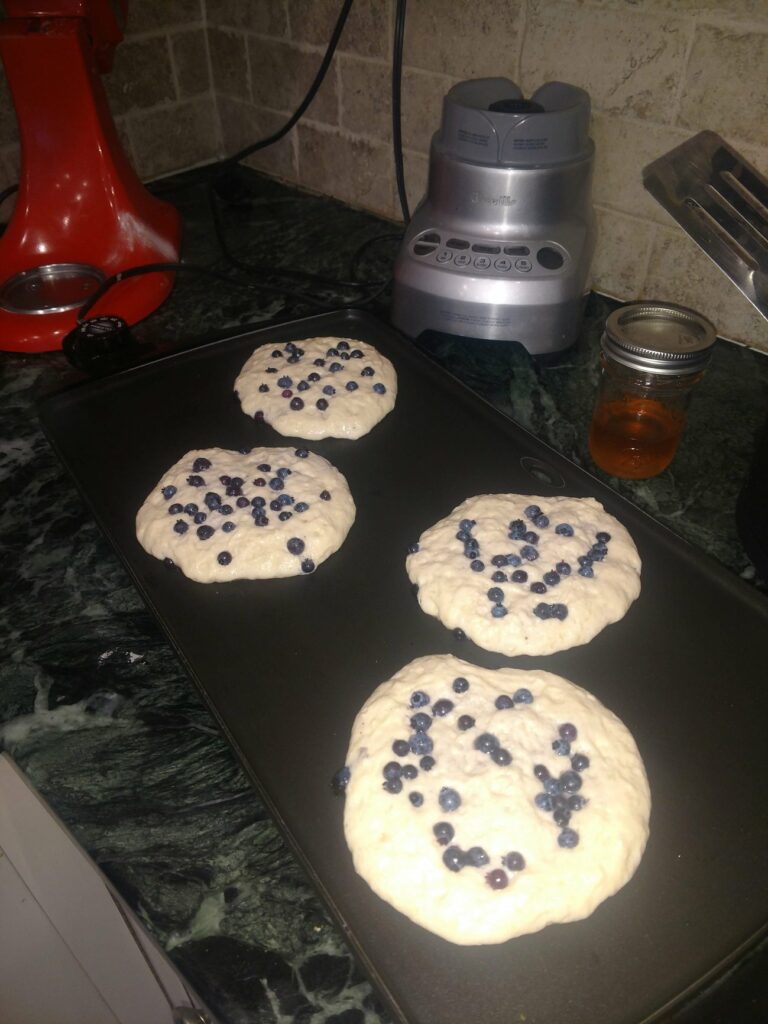 Wild Maine Blueberry Muffins
Ingredients:
2 cups flour
1 cup sugar
2 tsp baking powder
1/2 tsp salt
1/2 cup milk
1/2 cup melted butter
1 egg
1 tsp vanilla
2 cups frozen blueberries
Preheat over to 400 degrees F. Line muffin cups with paper liners (I find this recipe works best with liners verses spraying the muffin pan with non stick spray).
In large bowl, whisk together flour, sugar, baking powder and salt. In another bowl, whisk together milk, butter, egg, and vanilla until blended. Add milk mixture to dry mixture and mix until barely blended. Fold in frozen blueberries.
Spoon batter into muffin cups. Bake for approximately 20 minutes. Makes 12 muffins. These muffins freeze well.
Enjoy!!!