The snow and ice have melted and the grass has turned green! It's a great time to visit Bar Harbor and Acadia before the summer crowds arrive. The Park Loop Road was a little delayed in opening this year, but now the entire loop is open including the summit road up Cadillac Mountain. The carriage roads remain closed to walkers and bikers to allow them time to dry out and firm up. It's a great time of year to try biking on the Park Loop Road instead since traffic is light. I'm afraid to ride on that road in the summer!
Park staff have observed adult peregrine falcons engaging in courtship and pre-nesting behavior in Acadia causing trail closures at the Precipice Trail, Valley Cove Trail, Jordan Cliffs Trail and a portion of the Orange and Black path. No worries though. There are so many other trails to try that you won't even notice those closures.
One sure sign that Spring is here in Bar Harbor is the remover of the cover of the fountain in Agamont Park! This rainy photo was taken by Chris Popper a few days ago but it won't be long and the fountain will be turned on and the Park will be full of people enjoying Bar Harbor!
Although this year we'll miss one of our favorite restaraunts, Mache Bistro; a new restaurant has opened in their location called Salt & Steel. The chef has been teasing us while they design their menu with dishes like this one: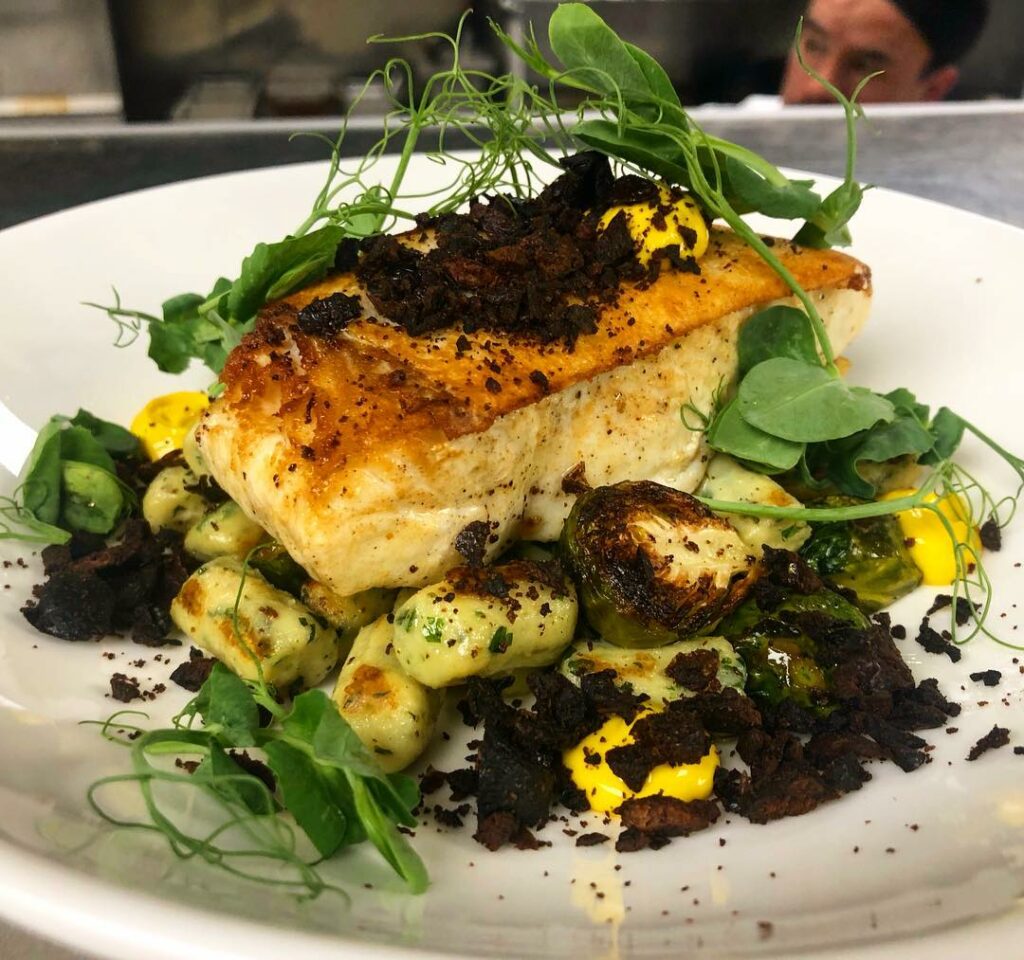 On a more personal note, Matt and I are doing great and working hard to be ready for summer. As per our usual routine, we've totally demolished the Acadia Suite bathroom and we're furiously working to get it finished in the next few weeks before the guests arrive. Keep an eye out for the before and after photos of the bathroom in an upcoming post.
Our daughter Katie is preparing for her high school graduation and is planning to attend UConn in the Fall. It's been a long road to get here, but we're all relieved the decision has been made. Emily's learning to drive and Adam's just wrapped up a great role in Acadia Community Theater. It's been a busy Winter and we're all ready for some sunshine especially Juno and Digger who really want to be out and about in Acadia!