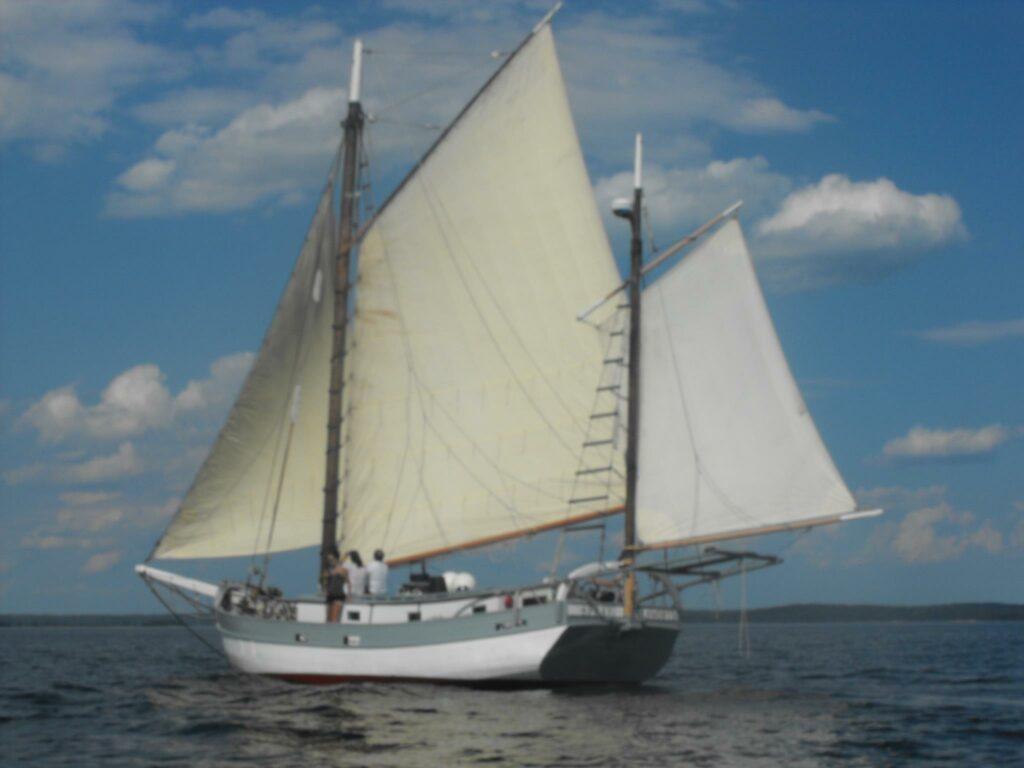 Captained by Jesse Archer, a friend of the Saltair Inn, Spray only spent two summers on Frenchman Bay. The Acadia Sailing Company offered trips of 2 or more hours aboard the authentic wooden replica of the first boat to be sailed single-handed around the world by Joshua Slocumb. With a maximum of six passengers, the Spray was one of our favorite ways to enjoy the bay.
​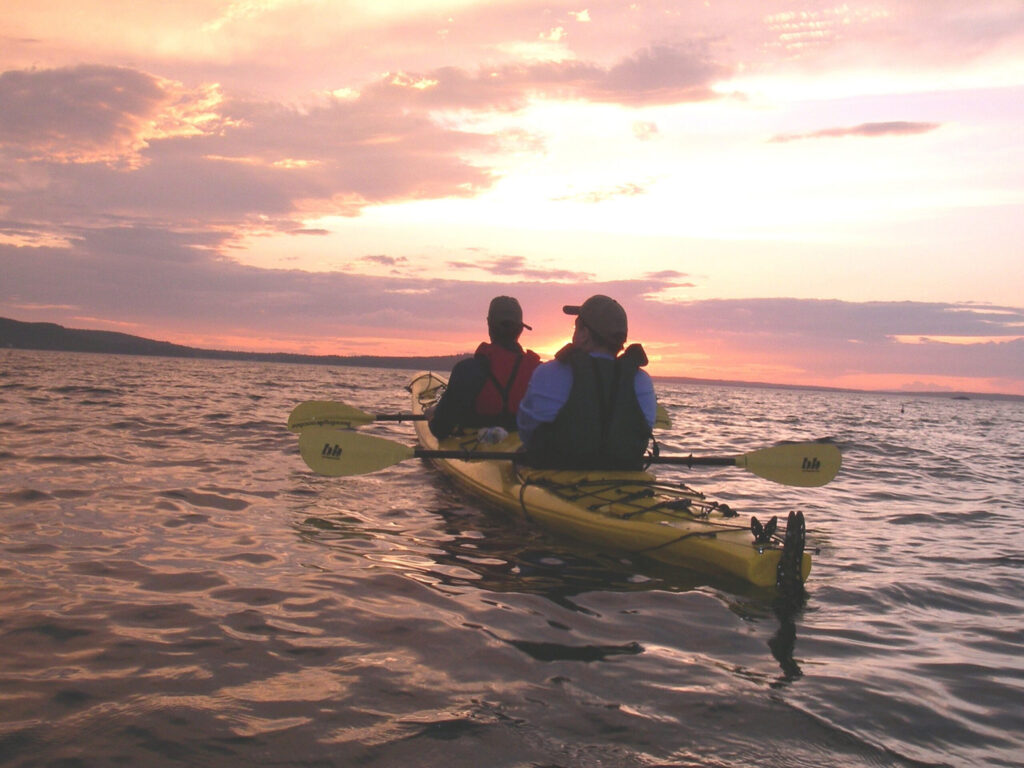 Sea kayaking is a very popular activity here on Mount Desert Island. There are three outfitters in Bar Harbor, and one in Southwest Harbor. Paddle around the Porcupine Islands or through some of the more remote waters on the western side of MDI. Interested?  Give our friends at Coastal Kayaking or National Park Sea Kayak a call to book a tour.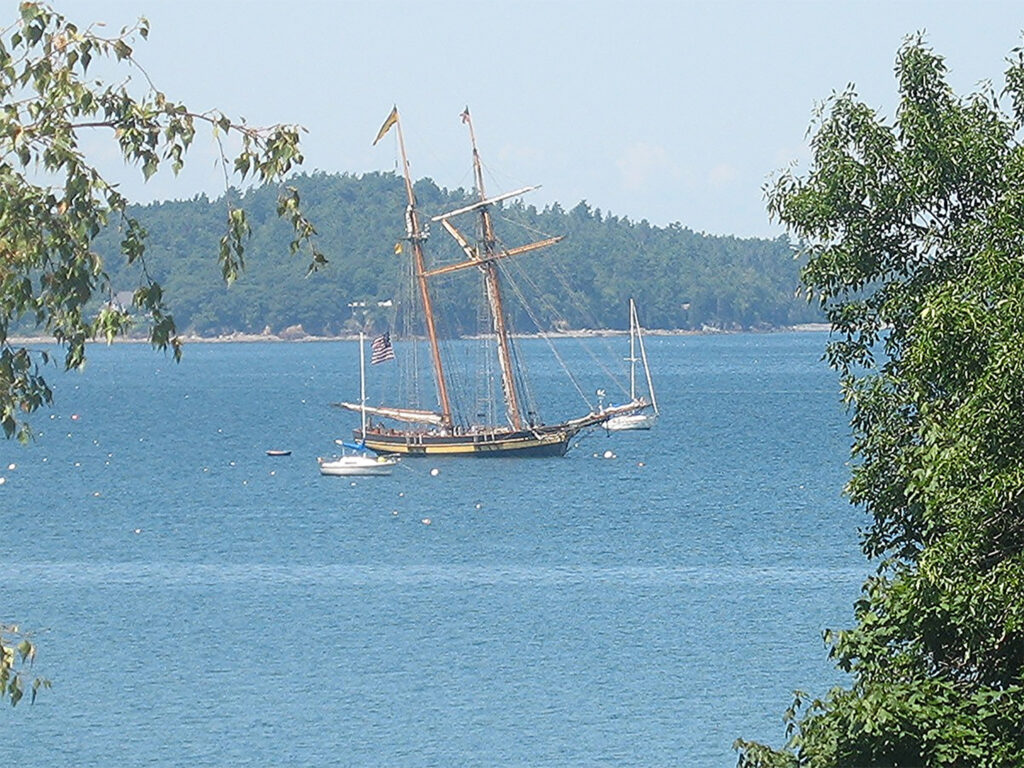 Pride of Baltimore II is a reproduction of a 157 foot 1812-era topsail schooner privateer. She is Maryland's working symbol of the great natural resources and spectacular beauty of the Chesapeake Bay, and a reminder of America's rich maritime heritage. Since her commissioning in 1988, Pride II has sailed nearly 200,000 miles and visited over 200 ports around the world, including Bar Harbor.
​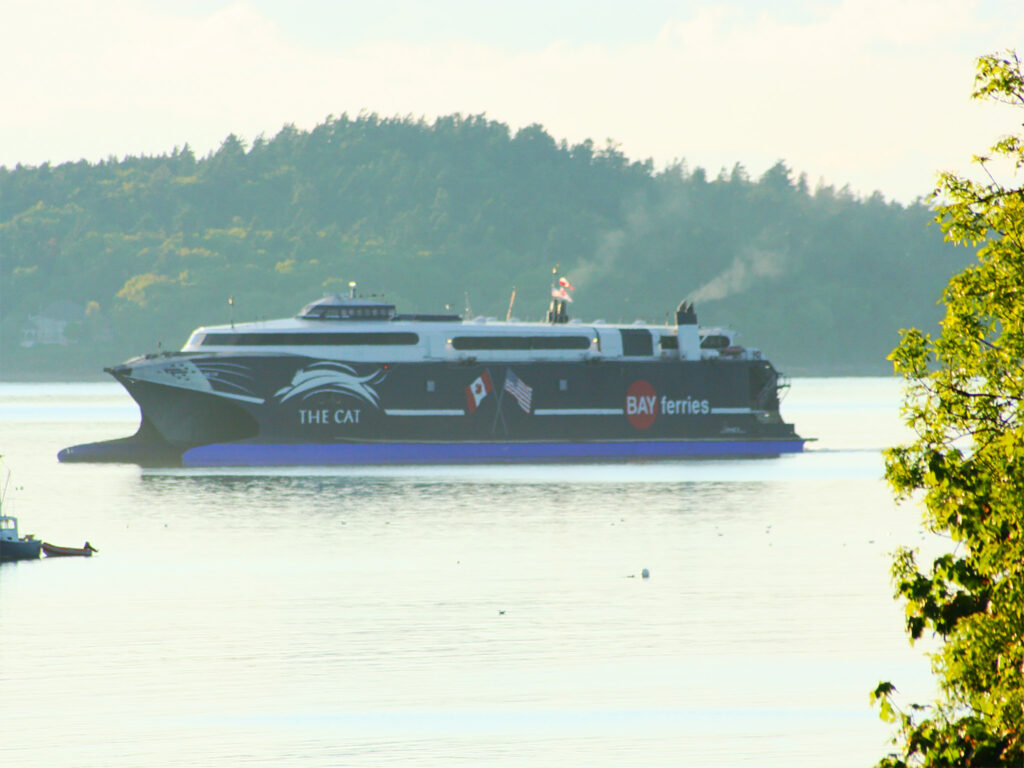 Scheduled to resume service in 2022, the Cat ferries passengers and their vehicles between Bar Harbor and Yarmouth, Nova Scotia. Traveling at about 55 MPH (that's 48 knots for all you sailors out there), the one-way trip takes about three hours. Driving to the same destination will take you about 11 hours.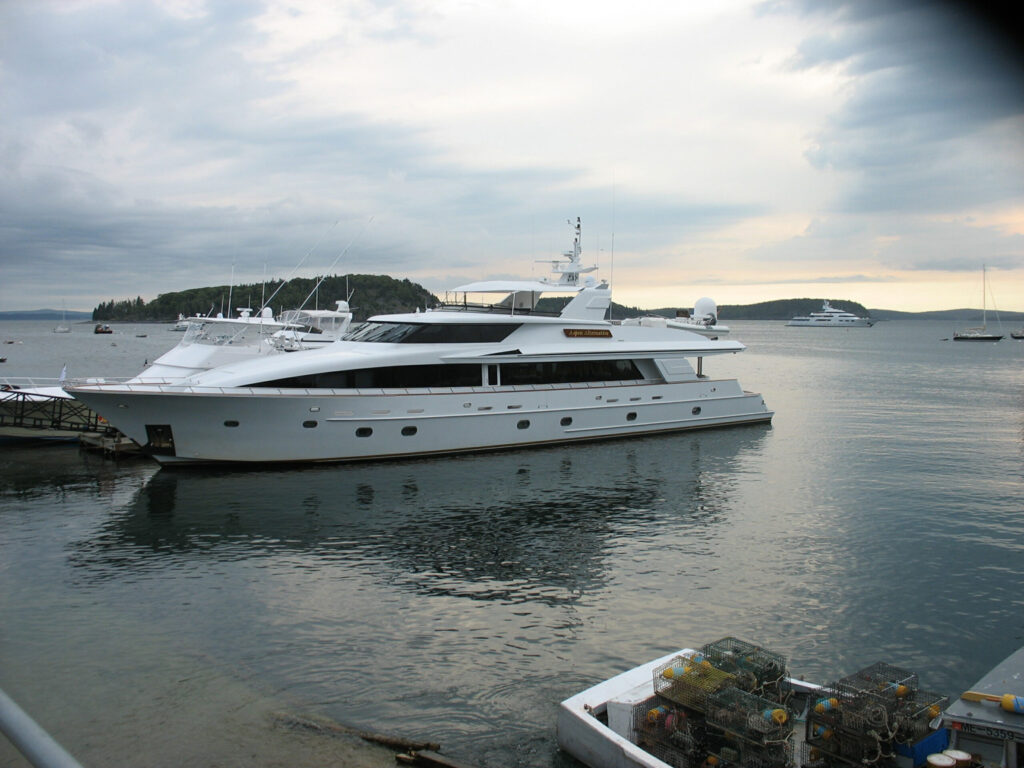 Captain Dave Zimath says of his trips to Maine, "Long stretches of the Maine coast are completely unspoiled. Rugged, forested regions, they look much as they did in Herman Melville's day."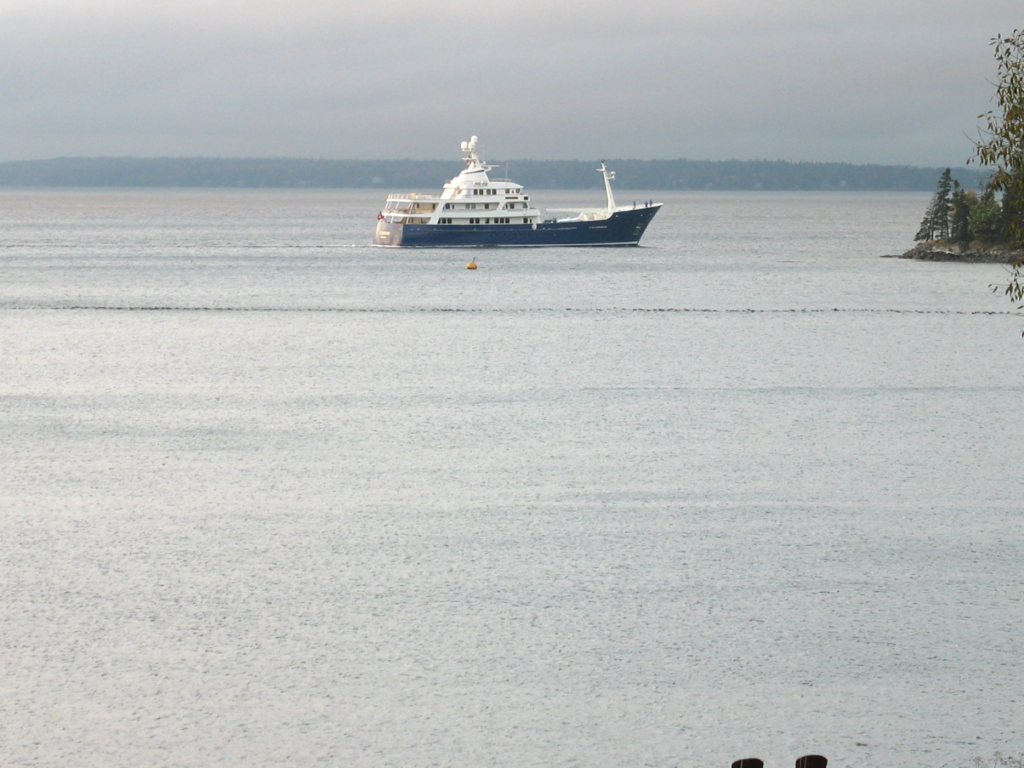 This private yacht had a former life as an icebreaker under the command of the Canadian Coast Guard.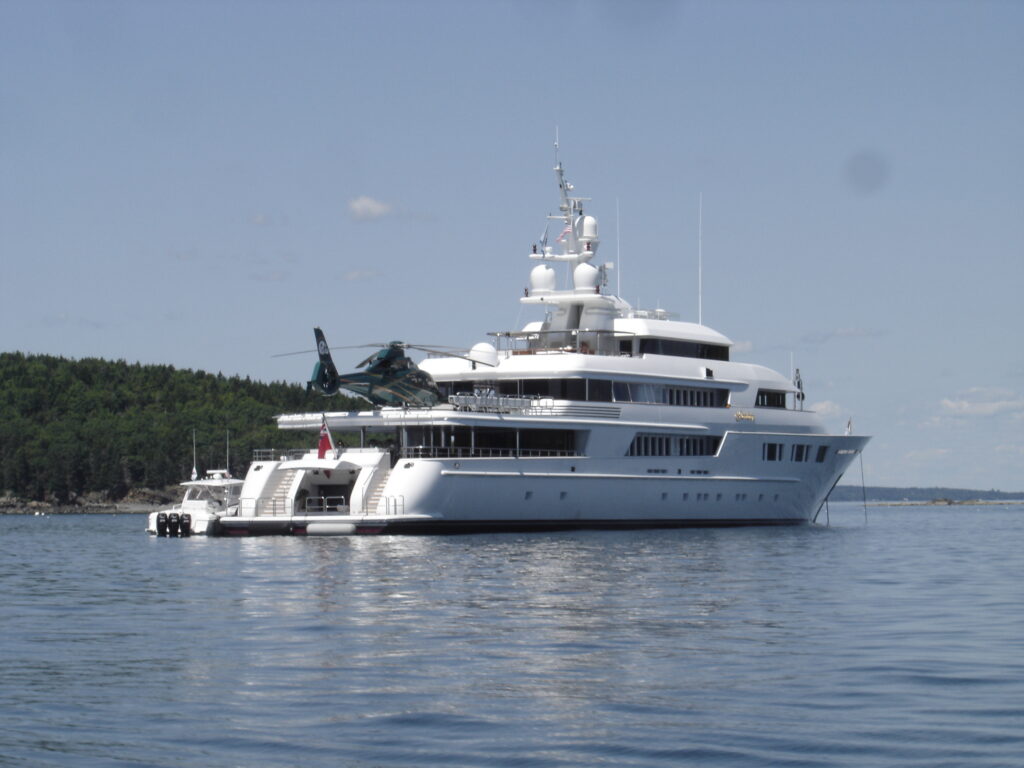 Formerly owned by Greg Norman and named "Aussie Rules". Currently owned by Wayne Huizenga, founder of Blockbuster Video and owner of the Miami Dolphins. And yes, that's a helicopter on the back of that boat.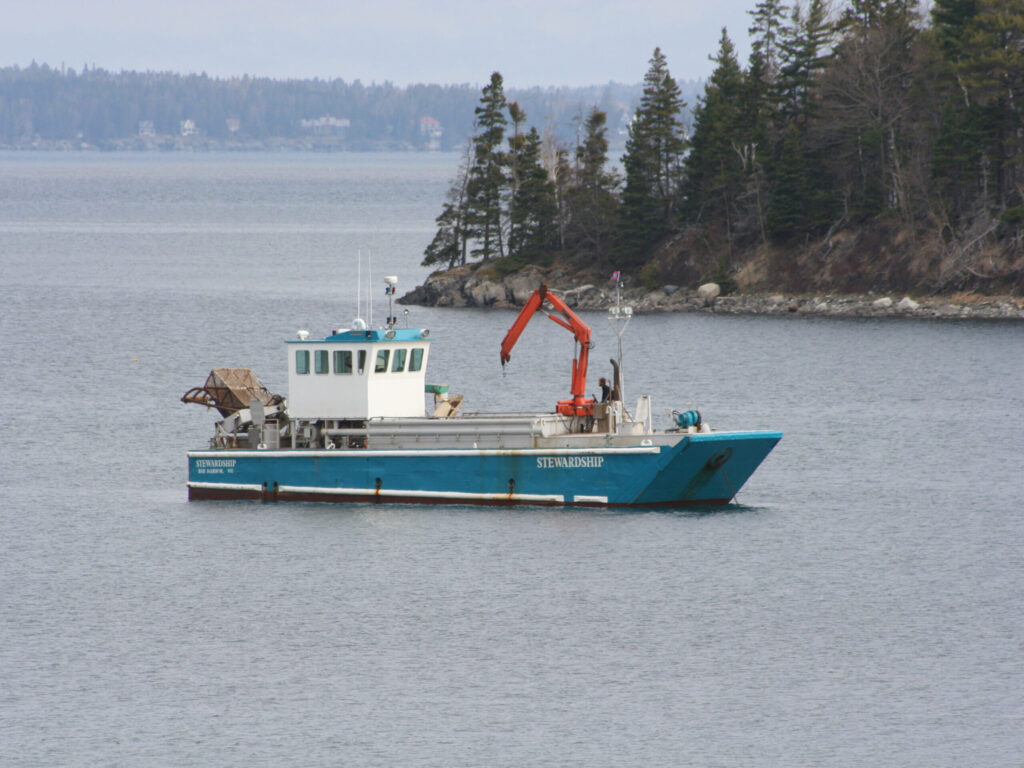 Stewardship is a local transport boat that has been spotted bringing construction vehicles to and from the Sand Bar at low tide.
​