1. Walk the Village: Want to get a taste of Bar Harbor in about two hours? Leave the inn and walk down West Street to the Town Pier. Walk the Shore Path until the end and turn right to return to Main Street. Window shop along Main Street back toward the inn. Stop for ice cream at Ben and Bill's or a drink at Cottage Street Pub.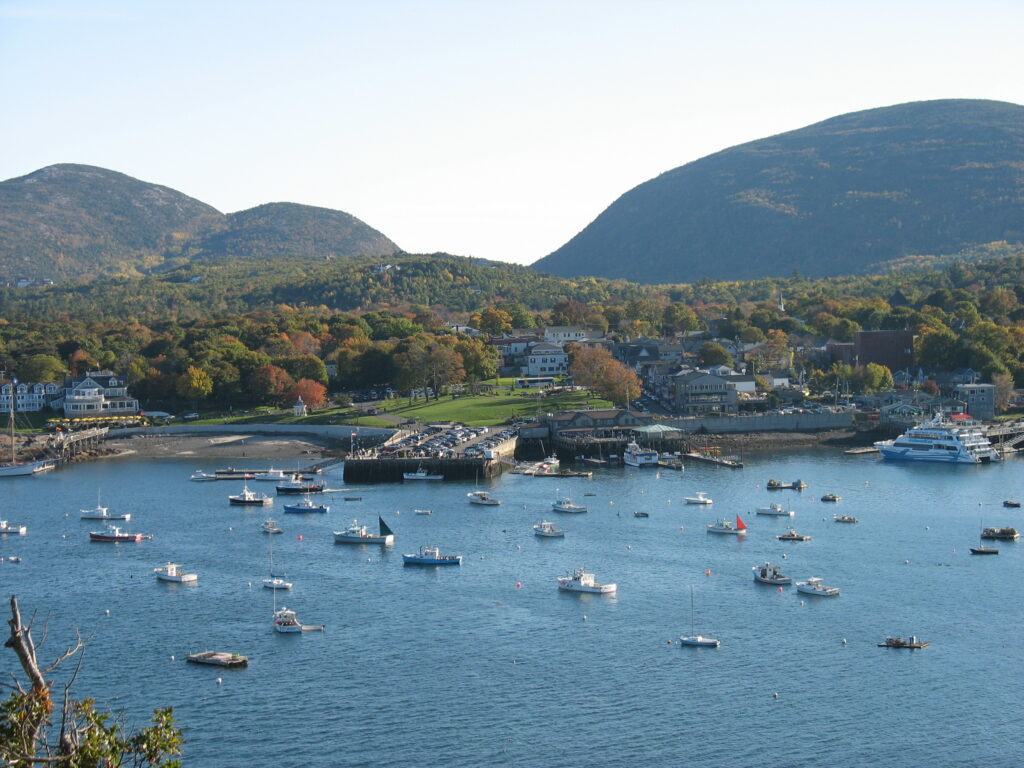 2. Walk the Bar: Directly behind the inn, a sand bar is exposed at low tide the provides access to Bar Island. Enjoy the walk along the sand bar, searching for sea glass and sea stars. Follow the trail to the summit of Bar Island for beautiful views of the village and the mountains of Acadia. You have two hours on either side of low tide before the sand bar disappears again.
3. Drive the Island: We'll provide you with a map (who uses maps anymore?) and a route that takes you by several of the most extraordinary sites of Mount Desert Island and Acadia National Park including, Sand Beach, Thunder Hole, Otter Cliffs, Jordan Pond House, NE Harbor, Sargent Drive, Bass Harbor Head Lighthouse, Eagle Lake and Cadillac Mountain. If you never left your car, you could drive this route in about 2 hours but this adventure often takes most of our guests a full day.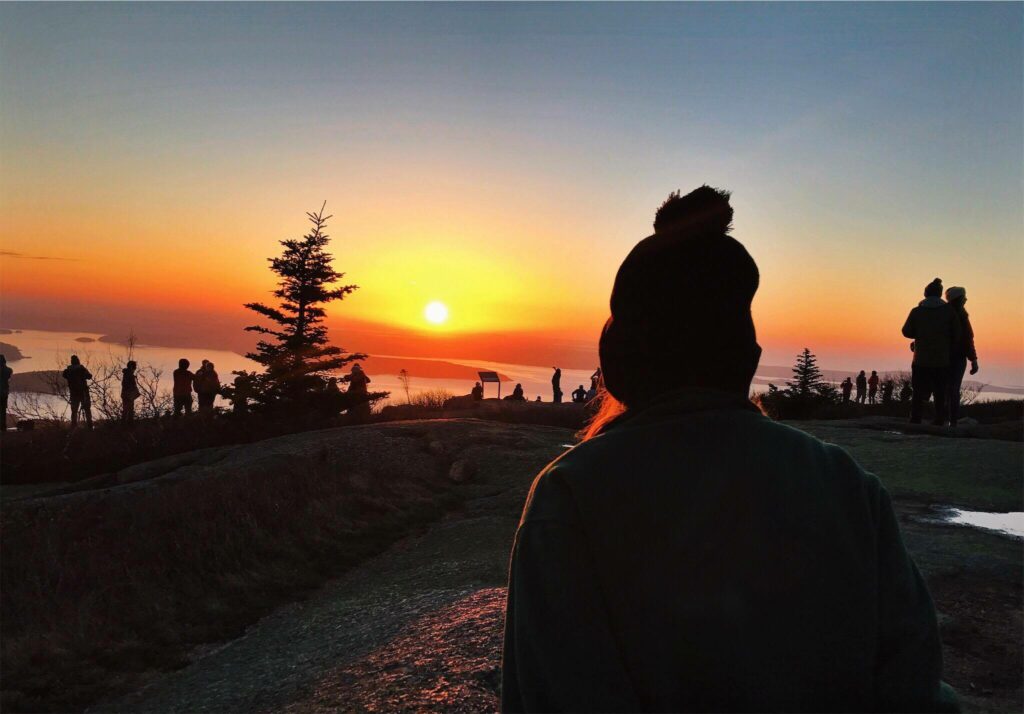 4. Sunrise on the top of Cadillac Mountain: Wicked early during the summer months, sunrise from the summit of Cadillac Mountain is "simply gawjus". Be prepared… it will be cold, and it will be crowded, but it will also be spectacular! If crowds aren't your thing, ask us for lesser known, quieter spots!
5. Sunset at the Saltair Inn: Cadillac Mt. and the Blue Hill Overlook are fantastic and popular places to view the sunset, but you don't have to get in your car to watch the sun go down. Grab a bottle of wine, stroll down the back lawn, have a seat in those Adirondack chairs by the water, and enjoy the show.
6. Keep Calm and Hike On: The intensely scenic, and often surprisingly rugged day hikes through the mountains of Acadia National Park can put even the most seasoned hiker to the test. Lung busting, thigh burning hikes like the Gorge Path, Precipice and Cadillac West Face Trails have enough scrambling and exposure to keep thrill seekers happy. And the gentler, rambling woodland paths like Hunter's Beach, the Ocean Path, and the Ship Harbor Trail reward us with views equally dramatic but with much less physical effort. The best day hikes in Acadia will showcase the awe-inspiring vistas of the forested hills, glacial ponds, rocky cliffs and jagged coastline of Mount Desert Island.
7. Get Wet: You're on an island, surrounded by water, and we have plenty of ways to enjoy it! Go whale watching, take a sunset schooner ride, enjoy a nature cruise, swim in one of the island's crystal clear ponds, or enjoy a sea kayaking adventure with one of Bar Harbor's experienced guides.
8. Get High: Consider taking a sightseeing flight in a Cessna, a biplane, a helicopter, or a glider high above the island to gain a whole new perspective of Acadia.
9. Lobstah: You can't come to Maine and not eat a lobster. Sure, you could go to just about any restaurant and get a plate of Lobster Alfredo, but you came here for Lobster! And that means cracking it open and dipping it in melted butter, all while you wear a plastic bib with a picture of a lobster on it. And the best place to do that is at a lobster pound. We have our top three, and we'd love to tell you about them!
10. Carriage Roads of Acadia: Constructed between 1913 and 1940 and financed by John D. Rockerfeller, the car free carriage roads of Acadia National Park are ideal for walkers, bikers, horseback riders and carriages. The carriage roads are not as steep as hiking trails, but they are not flat either with several long inclines. Along the carriage roads, there are 17 bridges clad in native Maine granite spanning streams, waterfalls, roads, and cliff sides. Take a break from your travel and walk down under the bridges to appreciate the views from below.