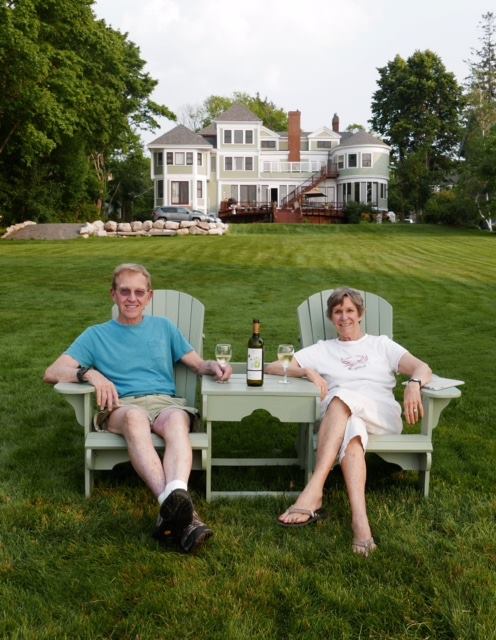 Over the past 15 years Matt and I have had the privilege of welcoming thousands of guests to the inn and we have enjoyed hosting almost every one of them (I'll have to work on the innkeeper horror stories blog next – just kidding, I'm saving that for retirement). One unexpected joy of innkeeping is to part of so many special celebrations – engagements, honeymoons, elopements, weddings, babymoons, and anniversaries. It's hard not to feel hopeful, happy, and in love when it surrounds us all the time.
The first couple to marry at the inn were Dan and Maureen who asked us to be their witnesses. What an honor it was and we'll never forget it. Since then, we have served as witnesses to several other couples, including my best friend Erin! Brian and Nancy married here on New Year's Eve and invited our two daughters to be part of their ceremony and hold their rings! Now we enjoy seeing them around town as neighbors instead of guests since they've made Bar Harbor their second home.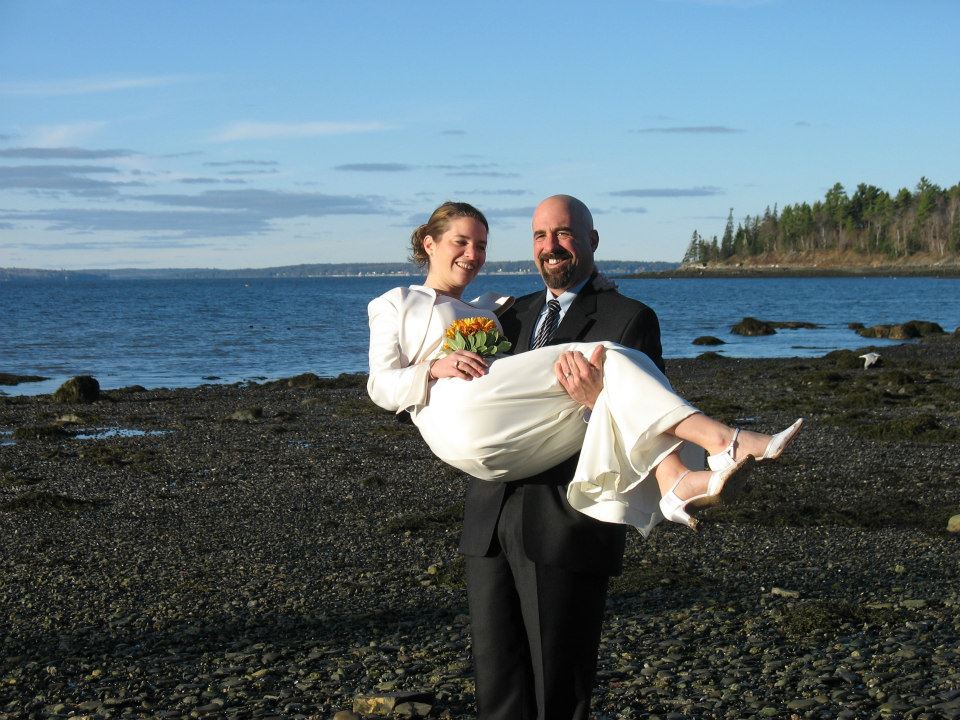 Engagements are often very special here as well. It's always fun when the boyfriend tells us in advance and then we sneak around trying to catch glimpses of the ring, waiting to find out if she said Yes! We had one poor guy that we took turns calming in the kitchen when he couldn't ever find the right time during his four night stay to propose – not sure how that one ever turned out…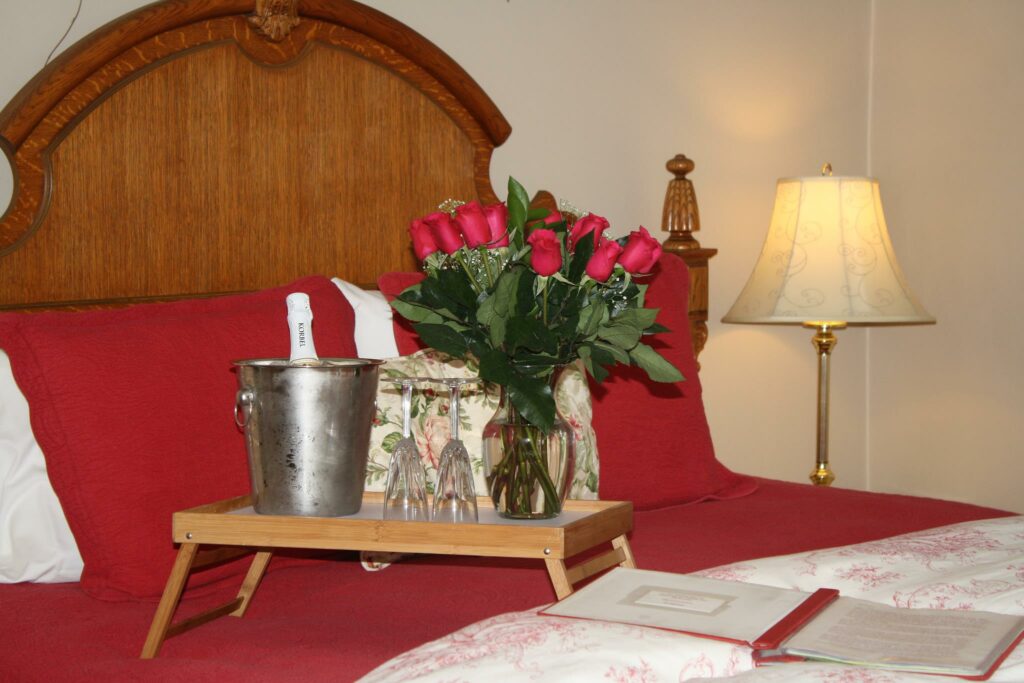 We've hosted a few large weddings here at the inn, and although they were all beautiful, they were also exhausting and very stressful. We have decided not to host those large events any longer but we did enjoy the few we had. It's a lot of pressure to have that perfect day in your hands – we've had blown fuses from the bridal party preparations; a DJ who didn't bring his own power cord and needed one 250 ft long; a wheel chair bound grandmother who no one remembered when planning a wedding in the yard without restrooms; torrential rain right as the bridal march began; and even the police when neighbors weren't happy about the noise. Even with all those minor issues, we loved meeting the families and sharing in the joy and love on those weekends. We just had a visit from Matt and Allison this past summer and love that they've kept in touch.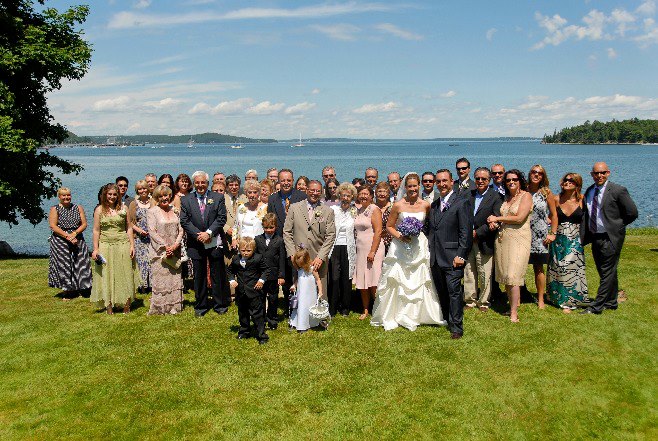 You don't need to be celebrating a special occasion to stay with us at the Saltair Inn. We're here to help you feel the love in air any time – even if you're here all by yourself!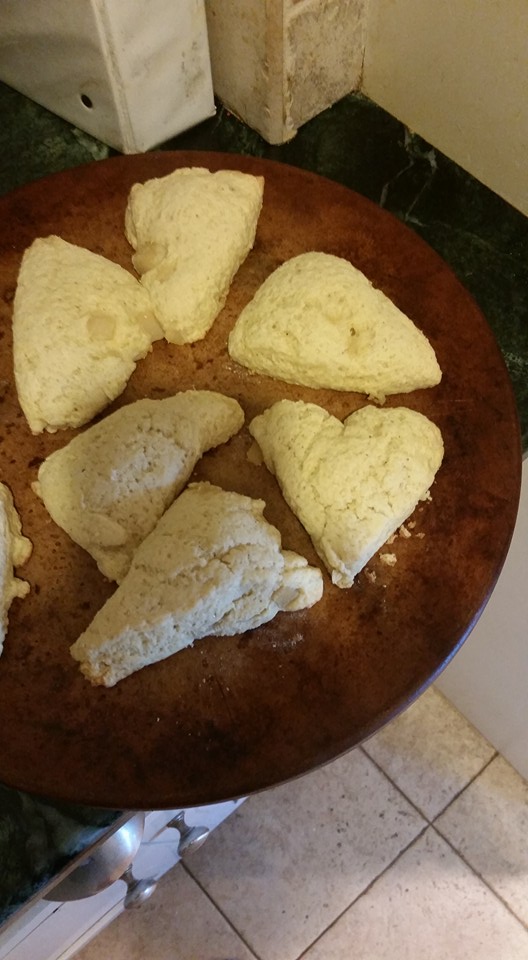 Thank you to all of you who choose the Saltair Inn for you Maine experience. Matt and I are honored to have you visit. As we enter our 25th year of our own marriage, we will continue to be inspired by all of you!