Matt and I would like to take this opportunity to introduce our new weekend innkeepers, Matt and Leigh Lauck. We are so fortunate that they have come on board for the summer and will be running the inn for us from Friday to Sunday, from now until mid-October. It might be a little confusing with two Matts, so from here on out I'll be calling them "Chef Matt" and Leigh.
Chef Matt is a professionally trained chef with over 30 years of experience in fine dining restaurants, inns, and catering Hollywood movies and TV shows. Leigh spent her childhood summers helping out at her family's sporting camp in Maine's 100 Mile Wilderness, which inspired a lifelong career in hospitality. For seven years, Leigh and Matt were owners and innkeepers of the Maples Inn B&B in Bar Harbor, which they sold last October.
Matt and I are excited to be able to spend more time this summer with our three kids. Our middle daughter Emily, just graduated from high school and will be joining her older sister Katie, at the University of Maine this Fall. Our youngest child Adam (who some of you met as a baby 15 years ago) is now a sophomore in high school. Time is flying by so quickly, and we are so grateful to Matt and Leigh for giving us this break. After sixteen years of working seven days a week, we're not quite sure what we will do with ourselves, but we're hoping to work in some exploring of Downeast Maine and possibly a trip to Campobello!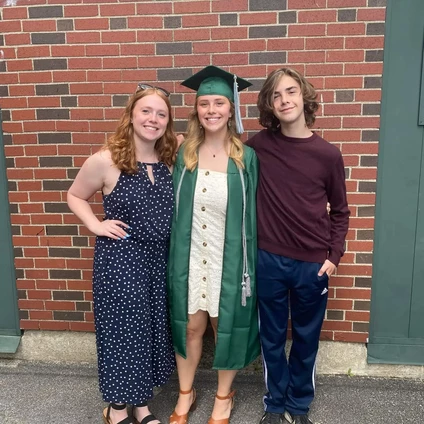 "Since selling our inn last winter, we've been missing all the amazing people we meet as innkeepers on MDI. We're so fortunate that Kristi and Matt have invited us to work as weekend innkeepers at the Saltair Inn this season. We're excited to continue to do what we love best!" -Leigh