Immunity boosting orange smoothies inspired by COVID-19!
"They" say breakfast is the most important meal of the day and it most certainly is when you own and operate a bed and breakfast. Creating inventive and delicious breakfasts for our guests is always a challenge. When we opened the Saltair Inn 15 years ago, we focused on a three course breakfast that included a rich sweet bakery item such as blueberry muffins or coffee cake, followed by a simple fruit dish and a hearty main course such as eggs benedict or stuffed French toast. Over the years, we have observed many eating trends with our guests such as gluten free, dairy free, low carb, vegetarianism and vegan – some of these popular in the moment and others dictated by medical or lifestyle choices. These food issues have also caused us to change the way we serve breakfast as well. We have slowly migrated toward a two course breakfast, eliminating many of the sweet bakery items; but, in doing so, we have upped the game on our fruit options and it's become my most favorite part of breakfast!
Here are some of our favorites from 2020: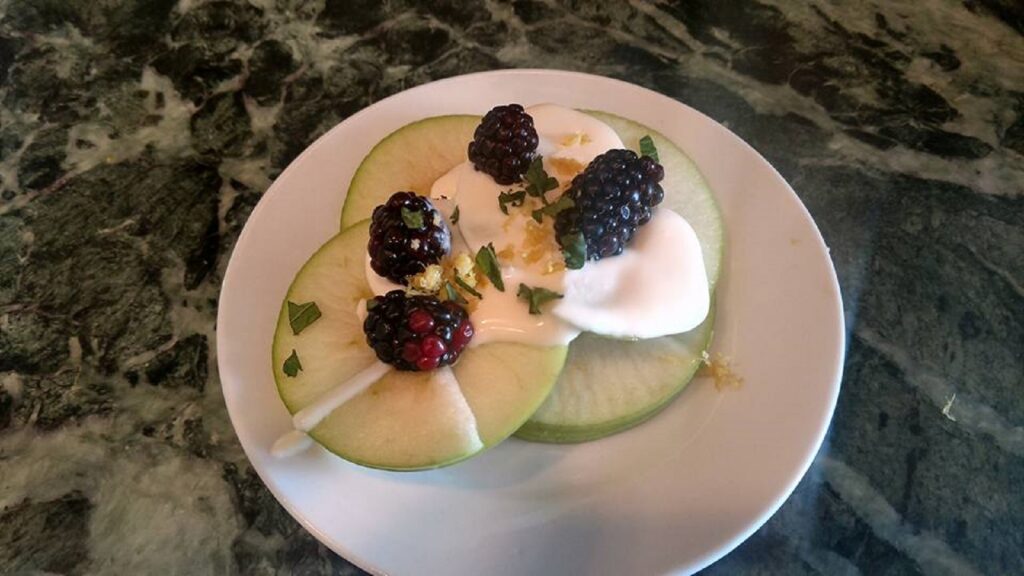 Many of these fruit dishes are inspired by Dana Moos, author of The Art of Breakfast cookbook which has amazing fruit and main course recipes for colorful entertaining. Others I find while surfing the internet for new breakfast ideas or by browsing the cooking magazines in the grocery store.
Don't worry, we still offer our simple fruit dishes as well, especially on those days we load you up with mouth watering blueberry pancakes or brown sugar spiced Belgian waffles!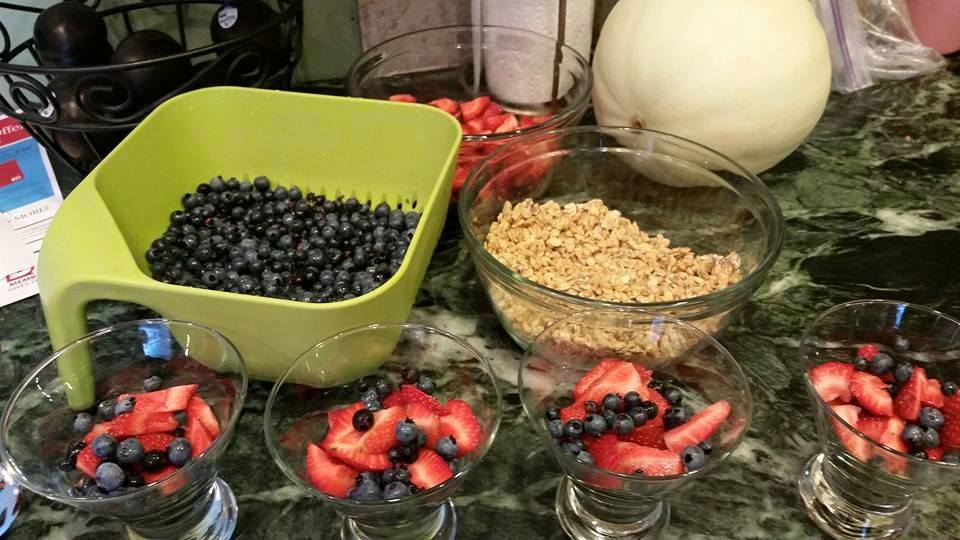 Leave a comment and let us know your favorite Saltair Inn fruit dish!