There is much confusion and misinformation floating around out there about Acadia's new vehicle reservation system. We thought we'd create a post with some accurate information to help you plan your Acadia vacation.
Here is the latest info directly from Acadia National Park:
Vehicle Reservations Required for Cadillac Summit Road:
"Starting April 1 at 10 am ET, vehicle reservations will be available for purchase online at Recreation.gov for Cadillac Summit Road between sunrise and sunset from May 26 through Oct 19. Vehicle reservations are not required for any other areas of the park, or for visitors who enter the area by foot, bike, or taxi. Cadillac is not served by the Island Explorer bus system.
A park entrance pass is required for all locations in Acadia National Park in addition to the vehicle reservation for Cadillac Summit Road. Annual and weekly park entrance passes are available for purchase on Recreation.gov.
Please print, download, or screen capture your confirmation code to display since connectivity can be spotty approaching the check station. While there is an entry time window for each vehicle reservation – two hours for sunrise and 30 minutes for daytime – there is no limit on the length of time visitors may remain parked in the reservation area.
For visitors who prefer to plan far in advance, 30 percent of available vehicle reservations are released 90 days ahead of each calendar date on a rolling basis. The remaining 70 percent are released at 10 am ET two days ahead of each date to allow visitors a bit more trip spontaneity".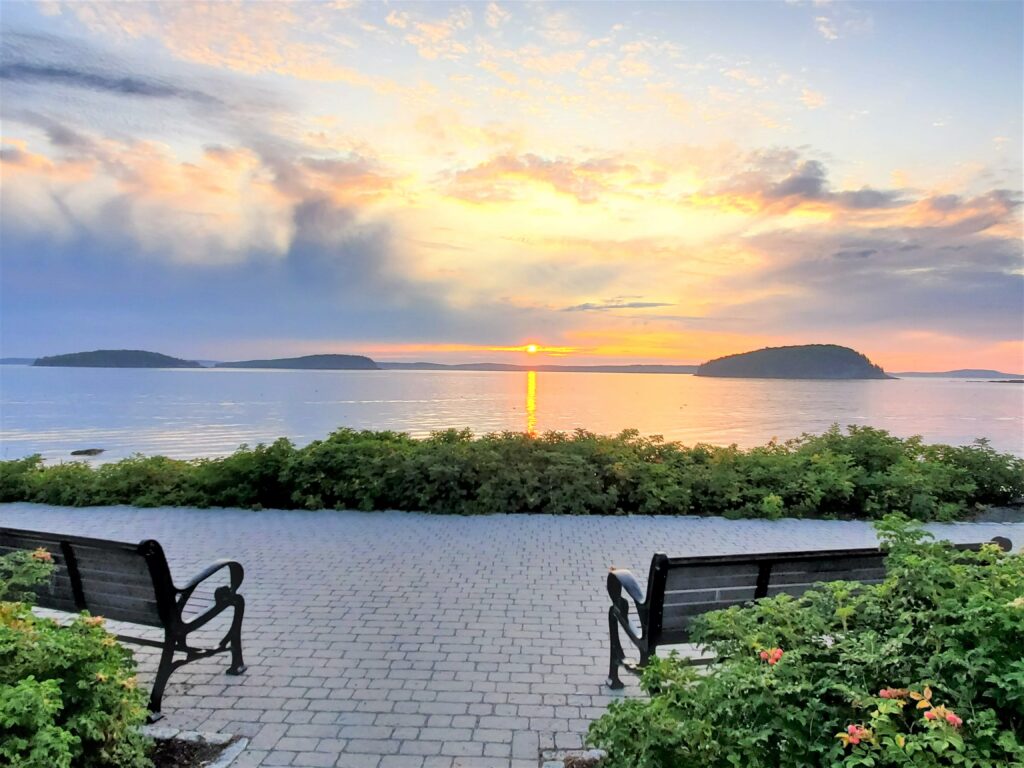 For our guests who want to enjoy Acadia and don't have vehicle reservations, don't fret. We can help you find some great spots for enjoying sunrise such as Grant Parkon the Shore Path or Thunder Hole off the Park Loop Road.
The rest of the Park Loop Road, the carriage roads, hiking trails, and the Bass Harbor Lighthouse don't require any advance reservations. Reservations are also not required to hike or bike to the summit of Cadillac Mountain. You can also book a tour on Oli's Trolley or Acadia National Park Tours to get a narrated tour of Acadia that includes a stop at the top of Cadillac Mountain.
Matt and Kristi are here to help you plan and make the most of your Acadia vacation. It's actually the most favorite part of our job as innkeepers so please don't hesitate to ask! No matter what type of adventure you're looking to have, we can help you find it!